At USA Compression, our talented team is at the core of our safety and customer-focused culture.  Our employees embody our company pillars through working safe and going the extra mile to deliver market best service to our customers, vendors and fellow team members. We know that companies with the best talent win in the marketplace. We take great pride in providing a workplace that enables people to reach their career goals and enjoy coming to work each and every day.
USAC's Pillars of Excellence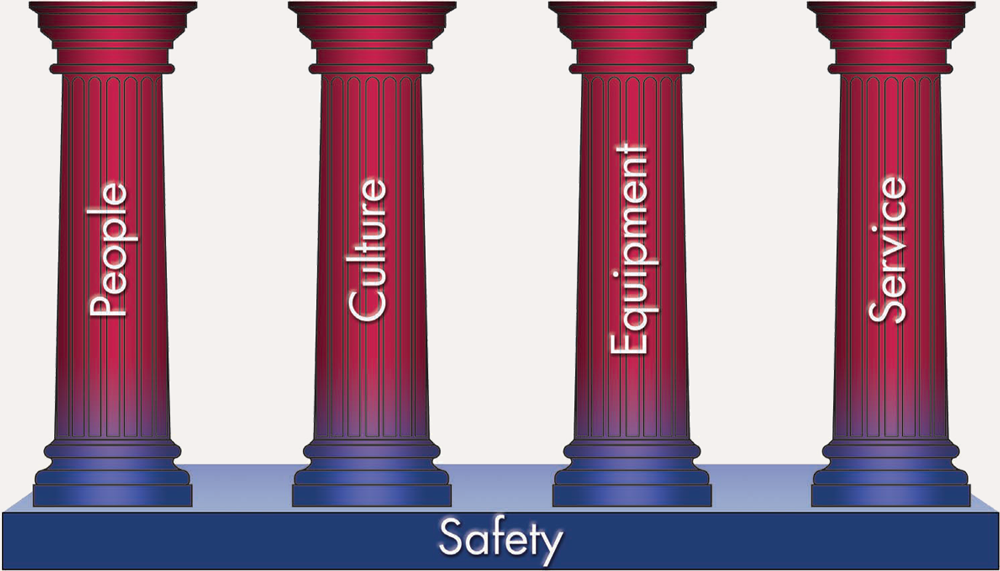 Our pillar driven culture rests on a foundation of safety and is guided by strong values, community involvement, and commitment to family and friends. We work hard to ensure that we really walk the talk in everything that we do.  If you feel you might be a great fit for our results oriented and accountability focused workplace, please take some time to learn more about us and how you might become part of our winning team.
USA Compression is a great place to enjoy a rewarding career.
Careers

Careers

At USA Compression, we're proud to have a team that provides a high level of customer service and we're dedicated to keeping it that way.

Our Pillars of Excellence (People, Culture, Equipment, and Service) drive every aspect of our relationships with customers, employees and local communities. It is through these guiding principles that we work safely to create an environment that fosters growth, recognizes accomplishments and keeps us strong as a team. USA Compression takes great pride in our history of promoting from within. We at USA Compression are dedicated to exceeding expectations. If you are driven by that same commitment to excel in all you do, we want to hear from you!

Safety

Safety

Our HSE Vision: Zero Incidents in All We Do
Dedicated team of field-based safety professionals
Smith 5 Keys Driver Safety training
Annual safety recognition award
You are empowered to use Stop Work Authority

Community

Community

USA Compression has proudly supported many local and national charities in the communities where we operate. We participate in numerous local events, food drives and organizations that support America's troops.

Rest & Recharge

Rest & Recharge

Paid Time Off
Paid Sick Days
Your Birthday is a Paid Holiday
Paid Holidays
Leaves of Absence

Having Fun

Having Fun

Summer picnics
Holiday parties
Employee appreciation events
Customer appreciation events
Paid time off

Rewards

Rewards

401K with a 100% match on the first 5%
Annual performance bonus
USAC Perks discount program
HSE Recognition Awards
Length of service awards program
Employee referral bonus program
Spark Plug Award
CEO Award

Learning

Learning

Dedicated owned technical training center
Ongoing career technical training through OEM suppliers like CAT and Ariel
Internal technical training staff
Online leadership and managerial training
Over 300 online training classes available
Tuition reimbursement

Health

Health

Medical insurance
Telemedicine
Dental insurance
Vision insurance
Company paid life insurance
Company paid short term disability
Company paid long term disability